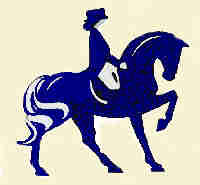 Paints

---

Name: BBR empty Speck

Breed: Paint tobiano

Age: 1 year

Color: bay and white

Height: 13 hh

Discipline: Cutting/reining/working cow horse

Comments: "Emma" is and OUTSANDINGLY bred HOMOZYGOUS filly. Her sire's sire produced 2, "Super Horse" event winners. Sire's dam is FULL sib to 2X World Working COw Horse CHamp. EVERY horse is first 3 generations of sire's pedigree is point earner/money earner or producer.

Emma's dam is double bred Leo, a producer and has a 3 year old in cutting training and a 2 year old in reining training. Her pedigree reads like a "Who's Who" of the foundation QH World, something you don't see on many Tobiano pedigrees!

Emma has a HUGE hip, great low hock set, pretty head. She should mature 14-3. Take her to the arena and then breed her for a colored foal every time!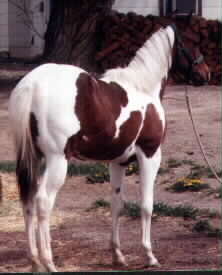 Price:5,000


Owner Name: Mary Chandler
Phone: 307-548-6874
Address: P. O. 166-655 Road 6, Cowley,Wyoming, 82420
Email: brokenbar@tctwest.net

---

Name: BBR Cutters Jose

Breed: Reistered APHA Tobiano Paint

Age: 1999 model

Color: Palomino & White

Height: n/a

Discipline: Cutting/reining/working cow horse

Comments: "CJ" is a drop-dead gorgeous palomino and white colt, 2 blue eyes. Sire is grandson of Cutter Bill and was bred to mares in 98-99 with over 1 MILLION NCHA EARNINGS! ( He can be seen at www.doubledove.com)

His dam is Jose Uno Gay Bar King bred and a ropin', sortin', drag calves to fire machine! Her first foal is in cutting
training.

CJ has a gorgeous head, big butt/hip and really low hock set. REAL stallion material here! An added plus, he is
BREEDERS INVITATIONAL NOMINATED! Posted 5-16-99


Price:1,800

Owner Name: Mary Chandler
Phone: 307-548-6874
Address: P. O. 166-655 Road 6, Cowley,Wyoming, 82420
Email: brokenbar@tctwest.net