Jillian's Music Night
Allegro Montessori School
May 2003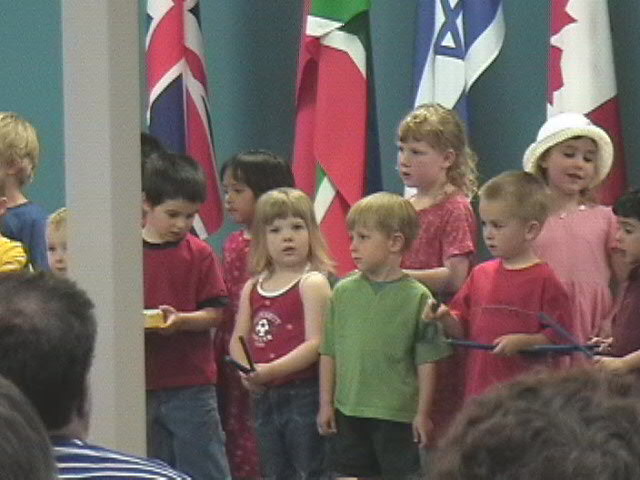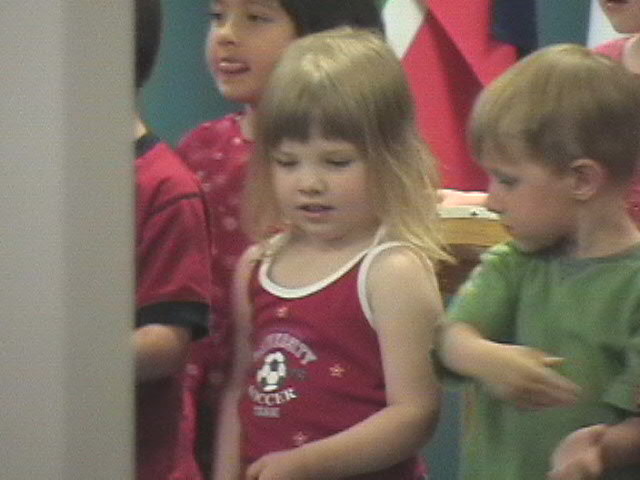 This is her "i'm totally mad at you' face. This is what the young boy got for trying to steal her music sticks. After this he hit her (she pinched him according to him) and she began to cry. To then go back and sing the next song trying desperatly to hold his hand.