Imported in 2001 Texas brings to Canada the great lines of Houston and Pinkus. Houston is a well sought after sire in Holland producing top dressage prospects. He passes on strong toplines and fabulous movment. In 2002 the stallion show champion was a Houston son with another being the highest priced horse at the auction- Sergio who is now a fully approoved stallion in Denmark (under the name Sam Sam) Houston carries the lines of Jurriaan who's sire is the sire of Lucky Boy xx (one of the best improvment sires in Holland- sire of Calypso). Jurriaan is found in the pedigrees of many top dressage horses.
Pinkus has sired 9 approved sons in Germany. He is also the damsire of the Stallion testing champion For Paragon. Pinkus himself scored 9's on scope for jumping at the 100 day test and ended with the highest score out of 32 stallions. Pinkus is also the sire of 9 approoved son's in Germany and is the damsire of the popular stallion For Paragon.
Texas shows great talent for the dressage and jumper rings. Texas has inherited from his sire 3 correct gaits. He has a correct walk with lots of reach. His trot is ground covering and elastic. His canter is exceptionally strong with natural rythym and balance. He also shows great talent over fences. Free jumping over 4'9 he has not reached his limit yet. Lots of scope with excellent technique over fences. He will be sure to sire top Hunters and be one himself.
Texas will begin his show career in 2004 in the dressage arena and will head into the hunter ring in the future.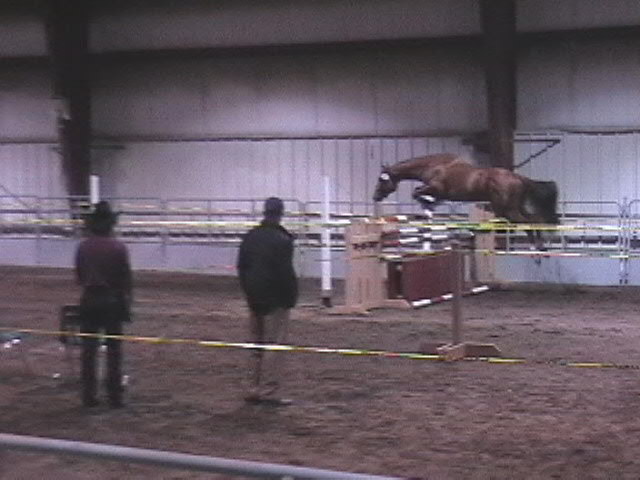 CSHA Basic Approved Stallion
$1000.00 Cnd (including $200.00 Cd booking fee)