Lester's Con
15.3 TB gelding
$4000.00 OBO CND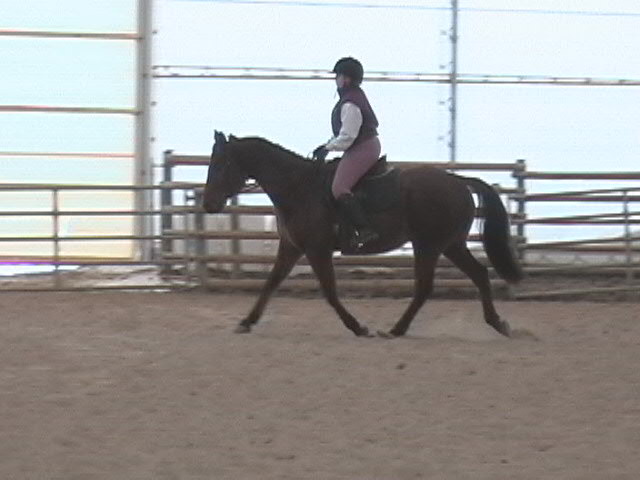 photo taken after 2 months in training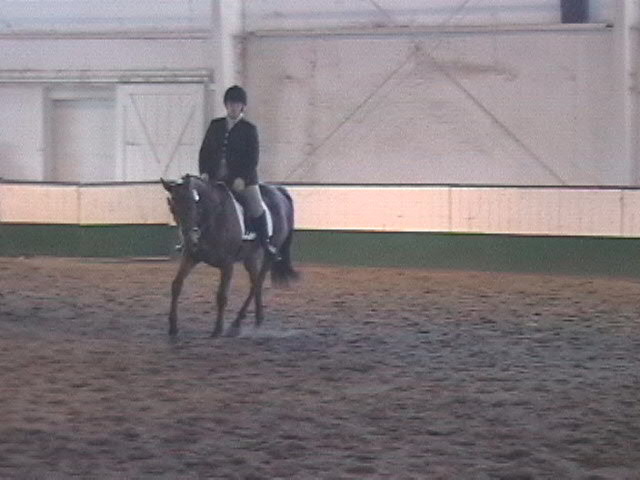 Lester's First show- Intro Test 1

Lester is looking for a new home. He is very content with his new career as a riding horse. Raced until he was 4 he was retired from racing as he was just too nice of a horse to keep racing. After a summer off he started light work (2-3 times a week) in september of 2002 until this spring. He is now in full training.

Lester has a sweet mind and is a very honest horse. He is w/t/c under saddle and is also being used in walk trot lessons once a week with a beginner rider. He is started with Cavalleti work and will start over cross poles soon. He will be debuting at his first horse show in June in a pre-intro dressage class. Lester is an easy horse to ride who gives a good try every time out. He is calm and laid back and not very spooky. On my first ride with him we were walking over tarps, riding past barrels and worked with bags on a carrot stick. he is well trained on the lunge. Currently ridden in a happy mouth snaffle- or a copper snaffle.

Lester is used to living outside 24/7 and in a group situation. His dental and farrier work is up to date.

Lester went to his first show. He loaded very well. And once he settled in (about a half hour) he was quiet, relaxed and very well behaved. No one believed it was his first show!

For more Information contact:
rivranch@shaw.ca
or myself
kahrens@sprint.ca

Dressage Saddle
17.5" Collegiette Olympic Model

Currently this brand of saddle is going for 1650.00 CND> I am asking 900.00 for the saddle and will throw in the girth (synthetic with elastic on one side- a 26, ora28" not sure), stirrups and leathers (synthetic black- some cracks- nylon inside) as well as a saddle pad (black or green you pick) and a saddle cover.

The saddle is in excellent condition. very little wear, and has been mostly stored since i owned it (as i showed mostly h/j at the time). Lately it has been ridden in 2-3 times a week at the most. There is a small hole on the side of the cantle- which is barely noticible. I tried to get a pic of it but it never showed up on any of them.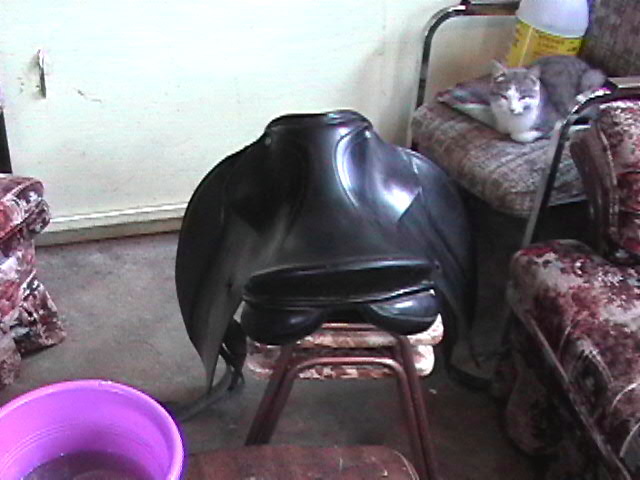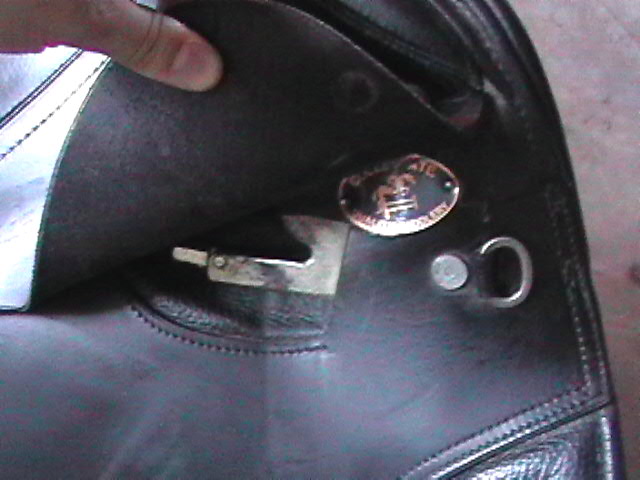 $900.00 CND including girth, leathers (synthetic) stirrups, saddle pad and cover.
kahrens@sprint.ca