Our Texas Vacation 2003
SEA WORLD SAN ANTONIO

Jillian's whole reason for wanting to go to sea world was to see "flipper". We lucked out and saw some dolphins up close and personal at feeding time.


She loved it and did NOT want to leave. But we did talk her into it and we went to see the baluga whale and dolphin show. It's an amazing 'cirque de soleil' type performance with divers, drummers, synchronized swimmers, and of course dophins and whales. At the end Jillian got to go down and meet some of the cast. As well they had the baluga whales out in the pool. One named Luna who is 3 years old came over and started to interact with Jillian through the glass. Jillian waved and luna shook her head, jillian nodded and luna nodded back. Luna took off 2 times to come back to see Jillian. They even gave each other a kiss t hrough the glass. jillian told luna she 'loved her lots' bringing 'ahhhs' from the entire cast.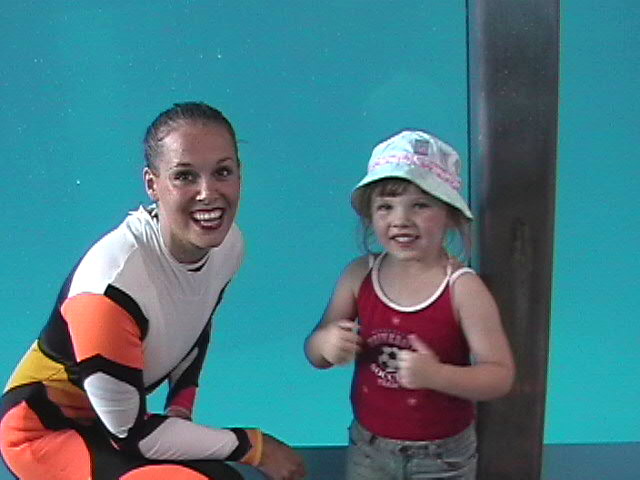 Jillian with one of the swimmers

Jillian and Luna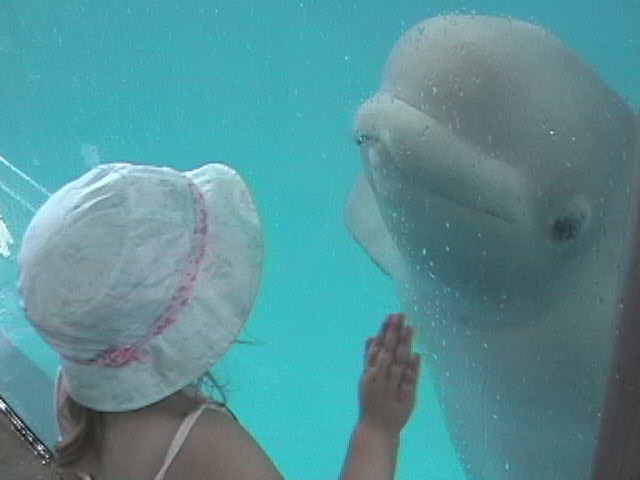 Jillian waving to Luna


Luna looking right at Jillian.
We also saw the Shamu show. It was good- and jillian was upset she did not get to see Shamu like she did Luna. However auntie Gloria surprised her with a Shamu stuffed animal who jillian was smitten with for days (and sleeps iwht every night). She even introduced the toy to the cats so that she wouldn't be shy with the kitties.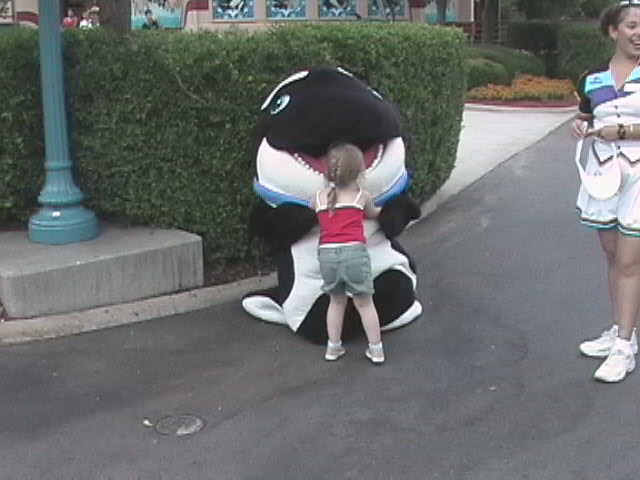 Jillian hugging 'shamu' before the show
We also went on a few rides. We went on the log ride (you know the one where you get VERY wet). Jillian went with daddy- mommy and auntie gloria were on another log so no photos were gotten. Howevery they automatically take a photo of you at the bottom of the biggest dive. Jillian had a HUGE grin on her face. Below are some shots from the kiddie play area which she really liked.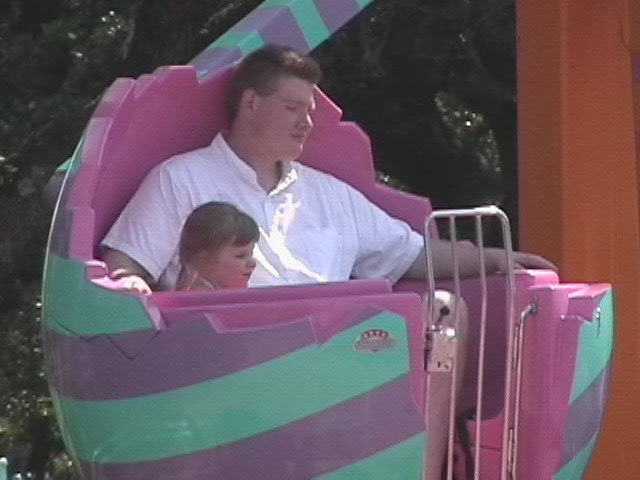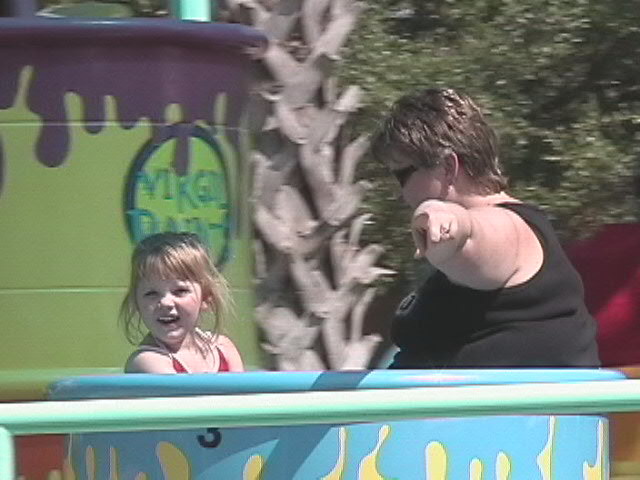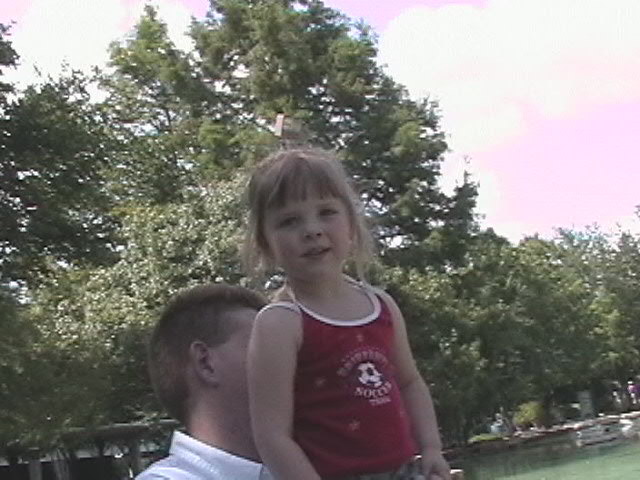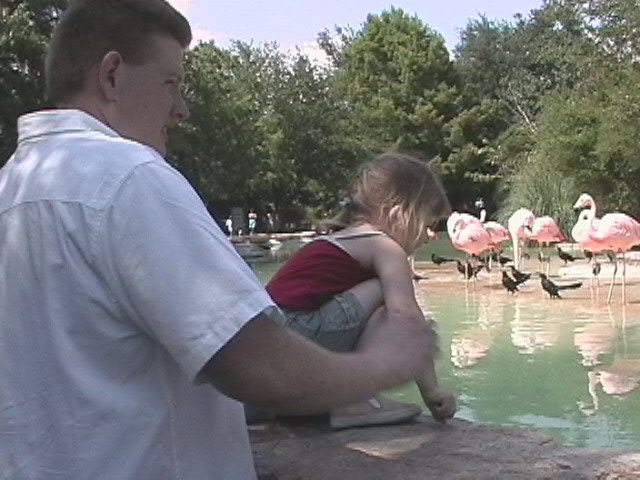 Jillian hanging out with the flamingos. We also saw sharks, seals, tortoises, but her favorites were shamu and flipper (the dolphins)