trailer before and after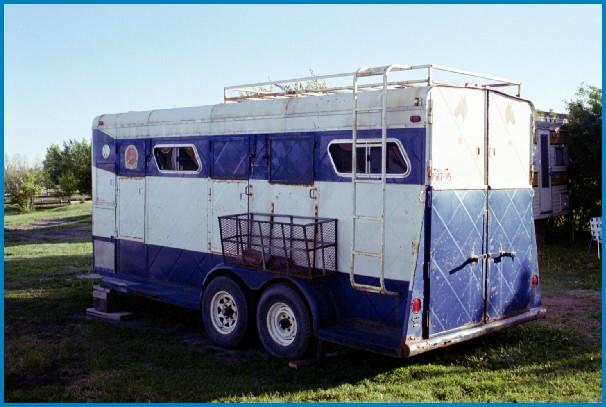 Before summer 2002. Trailer is an early 80's model.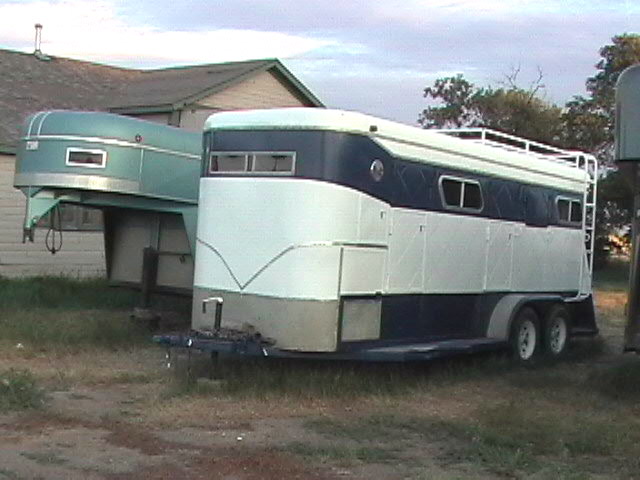 Trailer after.
Rust was grinded off. Then primed with Tremclad paint over entire outter surface. Then painted in tremclad paint- white and dark blue.
Some caulking done where needed. Mangers from side were removed (thank goodness). He also painted the entire inside white so it is MUCH brighter then before. Now all that's left is some repairs of the walls in the tack room etc. Nothing major. Took about 1 week worth of work. And about 1 gallon of paint each color (primer, white, and blue- we still have lots of blue left).